Pollen is a voter education and engagement platform driven by voter values rather than existing political affiliation. The Pollen experience aims to ensure that voters are informed and understand how the issues they care about translate into candidate selection and ballot measures.
The Pollen identity system was designed in close collaboration w/
Ryan Carl
. Motion produced in collaboration w/
Duncan Brazzil
.
Visit ︎︎︎
Identity

Collateral

Mobile App
Social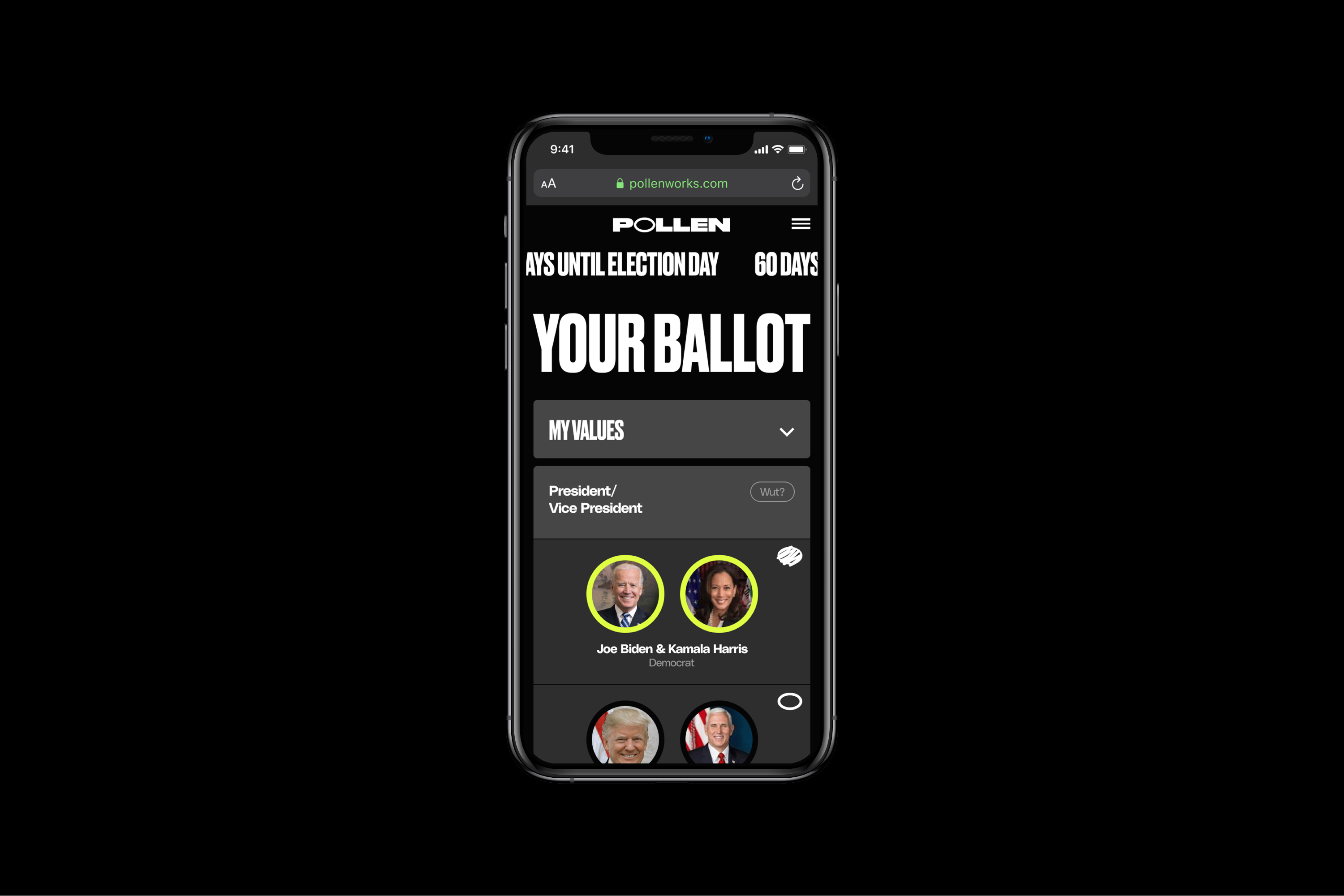 NEXT
PREVIOUS